As Published on Istation on February 2, 2016
Each morning KIPP Dream Prep, a Title I charter school in Houston, Texas, welcomes its 854 students, half of whom are English language learners. The school has made a promise to each of these students: give them a world-class education that will see them to and through college. Principal Celeste Barretto illuminated just what that promise really means.
"Statistics show that only 8 percent of low-income students will go to and through college compared to 82 percent of high-income students," she said. "In the 21 years since KIPP's founding, we've raised that statistic to show KIPPsters graduating college at a rate 5 times the average rate of students from the lowest income communities, nationally."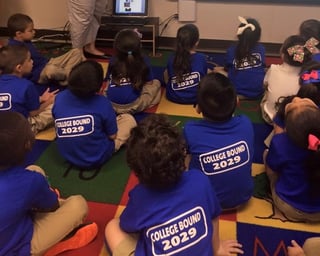 Principal Barretto knows that realizing this dream will take time, patience, and above all commitment. She has adopted a motto to help keep both the students and educators at KIPP Dream focused on the goal. She tells them to "water the bamboo," an idea she took from the motivational speaker Greg Bell.
"The giant timber bamboo grows really quickly once it sprouts," she said, "but it takes three years of watering before it ever does [sprout]. During those three years, it grows roots. That's what we're focused on now: suspending our need for immediately attainable goals and growing the roots necessary for much bigger goals."
In 2013 when Principal Barretto joined the administration at KIPP Dream, the school was undergoing numerous changes. The school had moved to a new building, acquired 17 new teachers, and placed 27 other teachers into new roles. As an additional challenge, only 37 percent of its students were reading at grade level. Principal Barretto knew she needed something that could bring the school community together, something easy to use that would generate positive and trackable results. She chose Istation to create that bond.
"I really wanted a program that would meet three specific needs," she said. "I wanted something that would provide students with one-on-one instruction, I wanted something that would help teachers with small-group instruction, and I wanted something with real-time data to show our progress. Istation meets all of those needs."
In keeping with the school's "water the bamboo" motto, Principal Barretto has used Istation strategically. In year one, the school focused on learning about and implementing Istation. "The idea," stated Barretto, "was just to get the kids on and using Istation and to get the teachers comfortable with navigating the program and tracking interventions."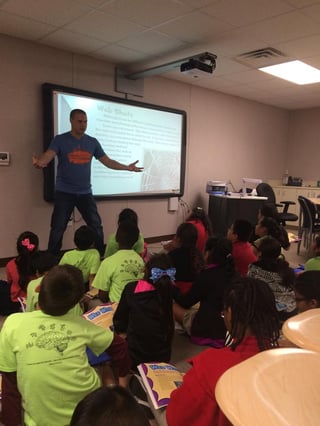 After that, the school took things a step further by setting usage goals: individual goals for students and classroom goals for the teachers. Each month, the students and teachers would be rewarded for meeting their goals. Just as important, however, was reflection on those goals. In classroom meetings dubbed "celebrations," Principal Barretto asked students and educators to reflect on how they met their goals. This created a positive atmosphere and a way to discover best practices.
Now in year three, KIPP Dream is experiencing its metaphorical bamboo sprout. With strong roots in place, the school is now seeing 80 percent of its students poised to finish the year in Tier 1; they will be reading at grade level or above and will be less likely to fall behind in the future.
Principal Barretto is amazed at her students' progress. "Looking back at year one," she said, "it's easy to remember thinking, 'How are we ever going to reach this goal?' But we've gone from 37 percent of students reading at grade level to nearly 80 percent of students at grade level. It definitely shows it can be done."
So what's next for KIPP Dream? Principal Barretto says the school is now ready to increase the school-to-home connection with Istation Home. With such positive results, the school is even considering using Istation Home as a replacement for homework packets!
We are so excited about the progress and growth at KIPP Dream Prep, and we can't wait to hear more about KIPP Dream's success from Principal Barretto at the Istation Educator Conference.